Numatic Hetty - HET200A Pink with Bags






In Stock only 6 left!




RRP: £175.20

Our Price: £82.46 +VAT

£98.95 Incl VAT

FREE UK* Delivery for orders over £50




Customers Also Bought

for more accessories please select the accessories tab below
Gorgeous Vacuuming - The Pink Vacuum with the extra long Eyelashes !


Numatic have designed the Hetty HET 200A to include a full Twinflo' 2-stage motor giving exceptional performance.

Packed with useful features the Hetty HET 200A boasts the new Autosave system automatically starts in economy, energy conservation mode, immediately reducing your power requirements by half - Equivalent to switching off 10 x 60 Watt Light bulbs !!

If you need to increase the power - simply push the Hi switch once to receive twice the power output - a second push will return you automatically to Economy again.

Simple Green technology - yours to command !

Hi-Lo operation allows different power for different surfaces and applications.

Efficient Tritex filtration system + Hepaflo' dust bags - clean & easy emptying.

Numatic provide a fully comprehensive, standard accessory kit with the Hetty HET 200A - some tools in stainless steel.

A professional, efficient machine.

2 Year Warranty


HET 200A Base unit, plus the following items (A1 Kit)

2 Stainless Steel Extension Tubes
Stainless Steel Tube Bend with Volume Control
300mm Combination Floor Nozzle
240mm Crevice Tool
2.4m Nuflex Threaded Hose
Double Taper Hose / Tool Adaptor
65mm Soft Dusting Brush
150mm Upholstery Nozzle
150mm Slide on Brush for Upholstery Nozzle
Numatic 1CH Vacuum Bag
Tritex Filter
Manufacturer Instuction Booklet

| | |
| --- | --- |
| Pack Size: | Each |
| Motor size: | 1200w |
| Power: | 230/120V AC 50/60Hz |
| Capacity: | 9L |
| Cable Range: | 26.8m |
| Weight (kg): | 9.9 |
| Filtration: | Tritex |
| Colour: | Pink |
| Hose Length: | 2.4m |
| Tools Inc: | Yes |
| dba: | 67.6 - 70.4 |
| Warranty: | Vacuum cleaner - 2 years, Accessories - 6 months |
| Model: | HET 200A |
| Model Number: | 820916 |

Hetty Manual

Your Numatic Vacuum comes with a fully comprehensive 2 year parts and labour
manufacturers' warranty on the body and motor sections of the machine.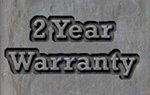 All other parts (hoses, pipes and tools etc.) are covered by a 6 month replacement warranty (excluding any parts deemed as consumables).

Numatic Hetty - HET200A Pink with Bags
- (
12
) reviews:
Het200A
16/01/2012
Ease of Use
Reliability
Value for Money
Overall
Have bought Hetty as I've been borrowing my mums Henry for a while. I have found Hetty to be fantastic with amazing suction power. I am very pleased with my selection and would certainly suggest it's suitability to others. I haven't been able to review the reliability yet as have only had it for just under a week.
---
numatic hetty
15/01/2012
Ease of Use
Reliability
Value for Money
Overall
spent £250 on vax and it doesn't come close to this. no super sensitive filters and ultra flexible pipe which feels like it is going to bend. and best of all this little beauty is £150 cheaper. i could have bought two for the price of my one vax with change left over. superb product. superb price. if it wasn't for my joiner i wouldn't have heard of this little jem. and the wife's happy too. lol
---
Still going strong!
11/10/2011
Bought this four years ago. I've had no problems with it in that time and I expect it to last another four years at least!
---
Happiness is a pink vacuum cleaner!
07/10/2011
Ease of Use
Reliability
Value for Money
Overall
I now have two vacuum cleaners, one for the house and one for everywhere else. Hetty is the most useful housemaid ever, endless work never tires, who needs cyclone technology when you have a vacuum cleaner like this! Get Hetty and have no regretty.
---
Hetty
07/03/2011
Ease of Use
Reliability
Value for Money
Overall
Extremely impressed with the speed and efficiency of the service, particularly the internet ordering service. The new Hetty was delivered almost before I had shut down the computer. The product certainly lives up to the previous reviews. By far the best vacuum I have bought for a very long time. Wish I had done it earlier.
---

You may also like